WooCommerce payment method plugin for Banca Intesa (ASSECO SEE) "NestPay".
Plugin is developed for Banca Intesa "NestPay" in Adriatic region/South-Eastern Europe (Serbia, Croatia, BiH ...) but it is compatible with "ASSECO NestPay" anywhere in world (you just need to change gateway url).
If customization or changes are needed we are open for deals.
NOTE: If your bank gave you details for system called "MerchantSafe Unipay" you then need this other plugin: MerchantSafe Unipay payment plugin
Configuration is easy , there are 3 important parameters:
- Merchant ID (assigned by bank)
- Store key (you generate it on bank merchant portal)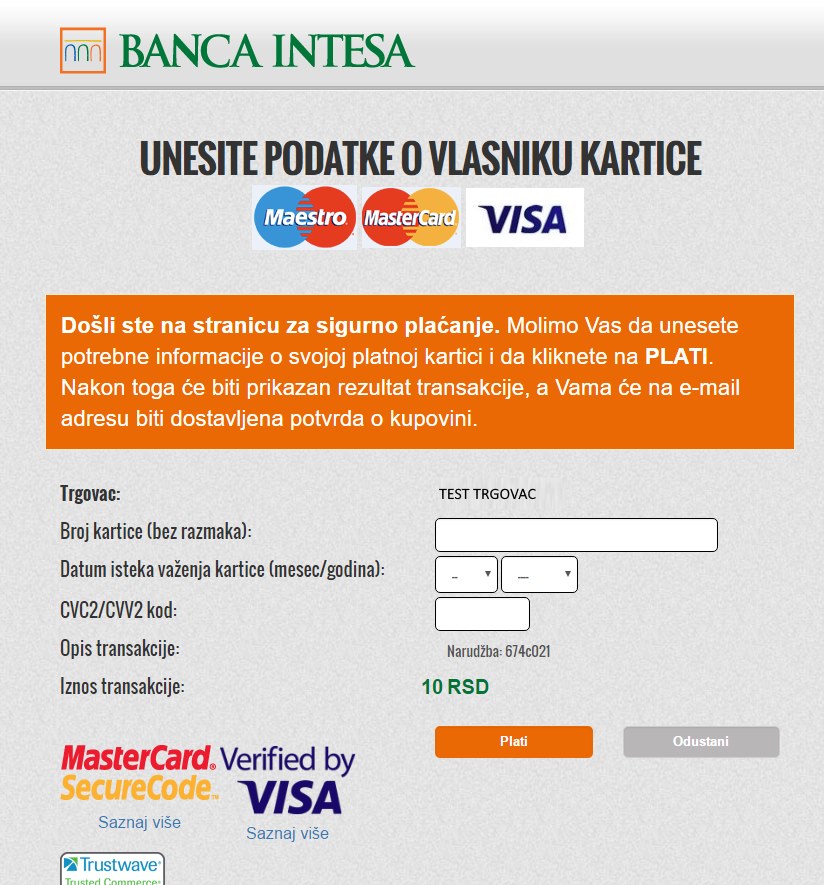 All regular payment parameters are also available